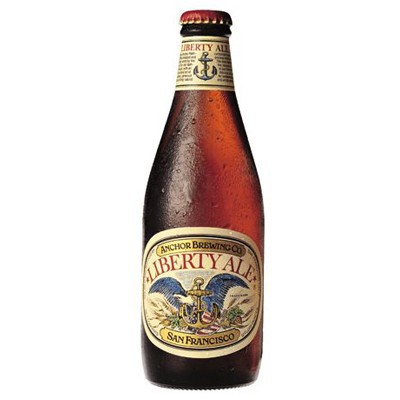 | | |
| --- | --- |
| Birrificio | Anchor Brewing |
| Nazione | United States |
| Stile | American-Style Pale Ale |
| Grado | 6 % |
San Francisco's famouse Liberty Ale was first brewed on the 18th of April, 1975 to celebrate the 200th anniversary of Paul Revere's historic ride. It is virtually handmade by the brewers of Anchor Steam Beer in one of the smallest and most traditional breweries in the world. Liberty Ale is made with the finest barley malt, fresh, whole hops, top fermenting yeast, pure water and the simple natural methods which reflect our exceptional respect for the ancient art of brewing. It is "dry hopped," a classic ale tradition, and slowly completes its fermentation in sealed vats in our cellars. This unique process creates Liberty Ale's distinctive bouquet and uncommonly delicate, entirely natural carbonation.
Dove puoi trovarmi?
Contattaci su instagram per Inserire il tuo Pub
Dove puoi comprarmi?
Contattaci su instagram per inserire il tuo negozio online
---